Smartbroker Holding AG - The success story continues
wallstreet:online AG was renamed Smartbroker Holding AG in August 2022. The change reflects the strategic importance of our brokerage segment – the main growth driver of our business going forward.
In mid-2023, we will launch our flagship product Smartbroker 2.0. With it, our customers will be able to trade securities from a wide range of asset classes at favourable prices with a completely new user experience via app and web platforms. Take advantage of this unique growth story and
Become part of our shareholder community by investing in Smartbroker Holding AG!
The Smartbroker Group uniquely combines the two key pillars of the retail investing sphere – information and transaction:
Our financial media assets | Social media community and forums with around 1 million registered users and 4 billion page views on our financial media portals per year Established, high-margin advertising business - the profitability achieved is re-invested to drive the Group's further growth
Our brokerage offering for private savers and investors | Smartbroker is the only Next Generation Broker in Germany - unique and market-leading pricing model
The market opportunity is huge | The German market for private investors comprises 12 million investors with more than 28 million securities accounts managing more than €1,400 billion in listed securities

Smartbroker's share of account openings in 2021 Germany was at 4%
Continued influx of clients from established brokers shows that the competitive landscape is beginning to change
The success story of Smartbroker Holding AG is based on the following cornerstones:
Full service, rather than limited access to selected stock exchanges
We develop our products with and for our community
We will continue to pass on cost benefits to our customers
Our favourable conditions offer fair access to the stock market
The Shareholder Letter
Don't miss out on news and updates regarding the Smartbroker share and subscribe to our shareholder letter here - all news about the market and the company in one mailing!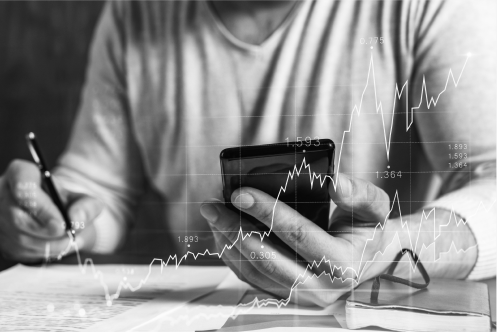 The Smartbroker Holding AG share
Detailed information on the share and the company can be found at www.smartbroker-holding.de. There you can access the Group's annual reports, press releases, research reports by analysts, etc.